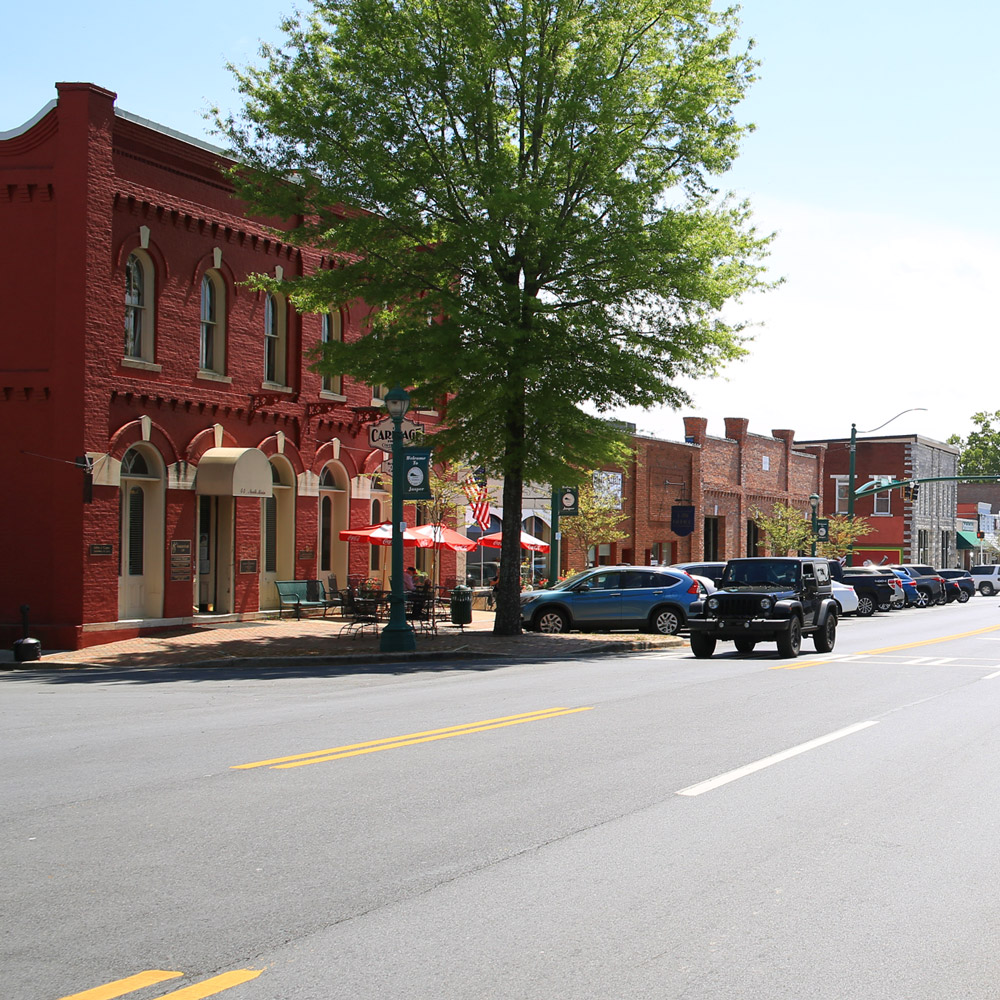 Commercial Checking
$100.00 minimum to open
No per check or analysis fee
No fee for returned deposit items
First order of basic business checks free
Basic business checks available the next business day
Business debit card with no service charge
Online banking
Monthly service charge waived with $1,000.00 minimum balance, otherwise $9.00 per month
Unlimited check writing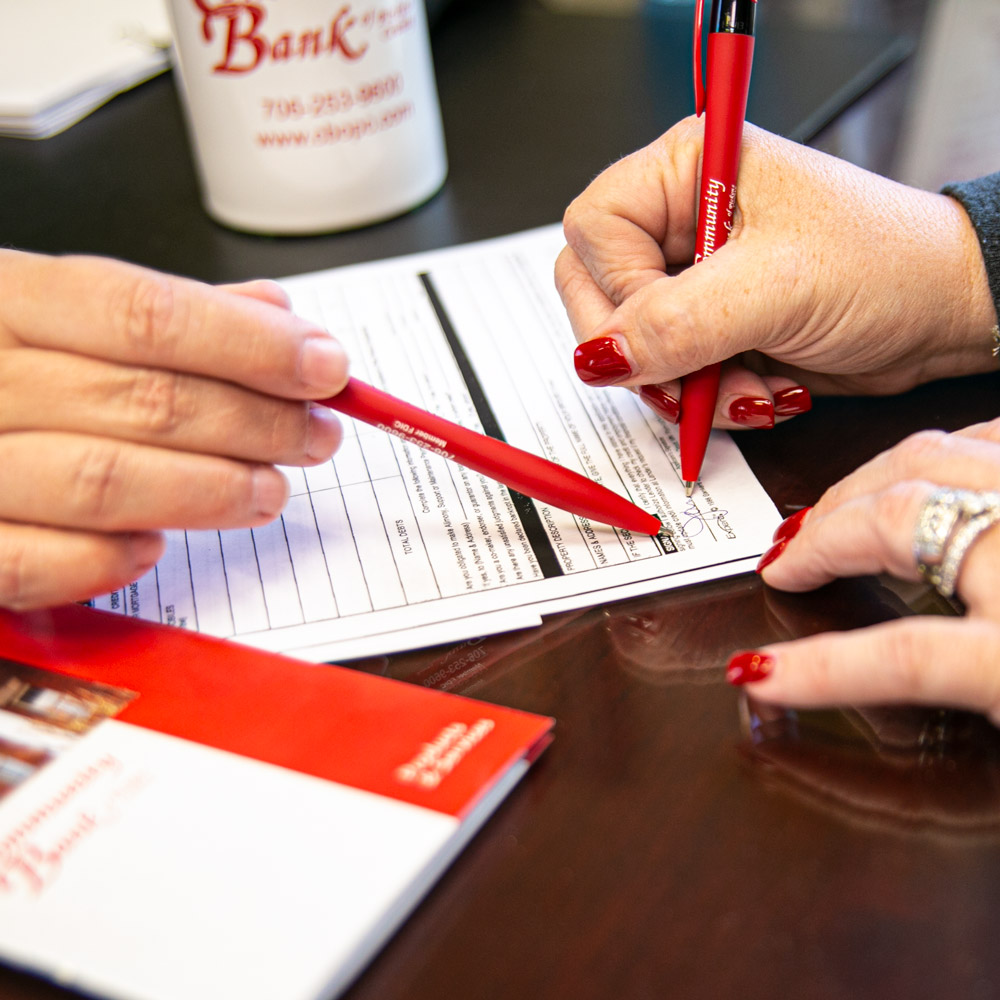 Savings & Investment
Statement Savings
Opening deposit $50.00
Interest earned on daily balance
No monthly service charge
3 free withdrawals per month
$1.00 service charge for each additional withdrawal over 3 per month
6 maximum withdrawal per month
Money Market
Opening deposit $100.00
Interest earned on daily balance
Maximum of 6 withdrawals per month, including third party checks
Certificates of Deposit
Enjoy the security of a guaranteed return when you open a Certificate of Deposit with a minimum deposit of $500.00. A variety of maturities are available with automatic renewal to meet your needs.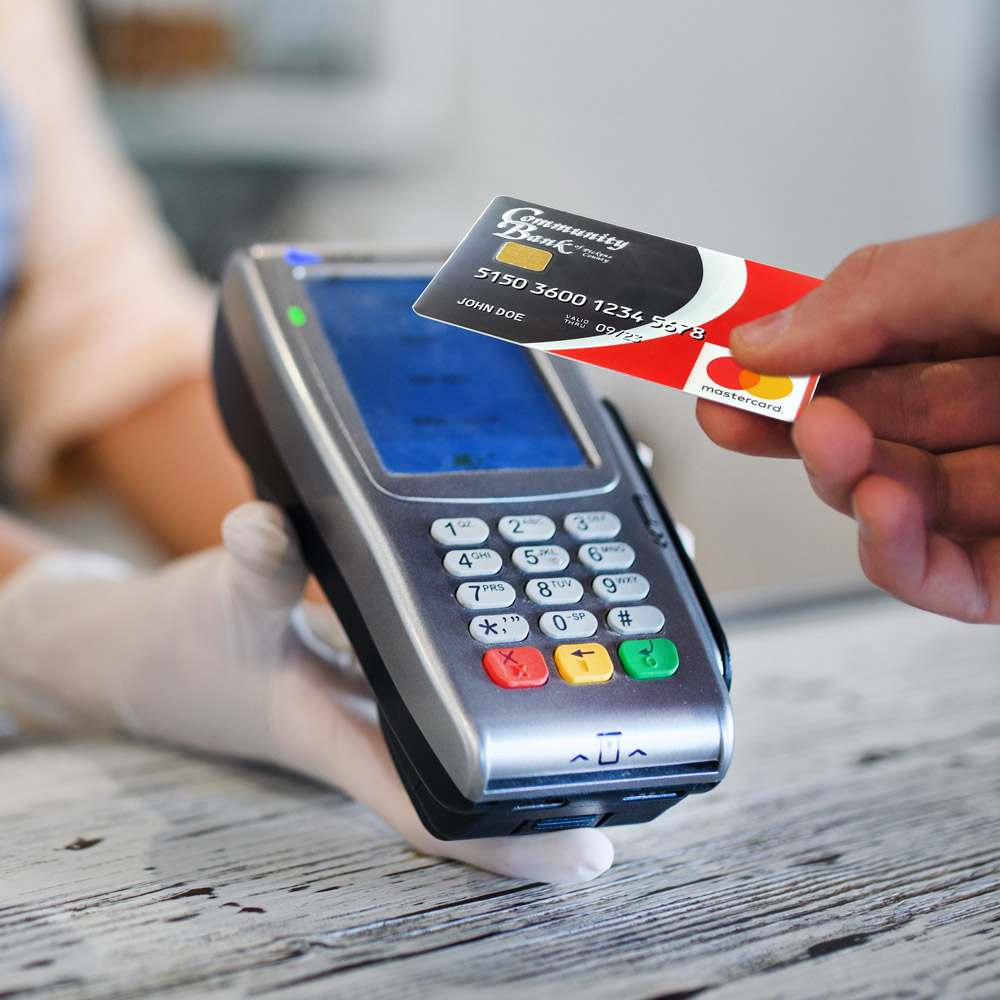 Business Debit Card
Community Commercial Debit Card
Keep your funds close at hand with the Mastercard Debit Card from Community Bank of Pickens County.
How the Card Works
Use your debit card at any merchant who accepts Mastercard or at any ATM machine. Your purchase will come directly out of your checking account. To record your purchase, use your copy of the signed receipt to record your purchase in your check register. All transactions will be detailed on your monthly statement with a description of the merchant's name, location, amount of purchases and date of check card purchase.
Hassle-free Purchasing Power 
Loaded with features:
Fast! It works like a credit card but without the finance fees.
Easy! It works like a check…the money comes right out of your checking account.
Convenient! Use it at any ATM or anywhere Mastercard is accepted.
Use it with confidence knowing you're not liable for unauthorized purchases.
You will enjoy detailed transaction descriptions recorded on your monthly checking account statements.
Getting a Community Bank Debit Card is easy!
Visit any of our locations or call (706) 253-9600.
Report any unauthorized or fraudulent activity, lost, found or stolen cards immediately to: 800-554-8969.