After being the first bank to apply for a charter in the new millennium, Community Bank of Pickens County opened for business in 2000. The bank originally opened in a modular unit while a 10,000 square foot facility was being constructed at the corner of Highway 53 and Sammy McGhee Boulevard.
The original staff of thirteen has increased to fifty-five to meet the needs of our growing customer base. In 2008, a second full service location was opened on Cove Road. Our latest expansion was in 2014 to house a growing Small Business Administration (SBA) loan center.
Community Bank of Pickens County is the only locally owned bank in our area. The Board of Directors and management have always been committed to providing the highest quality customer service possible and understand this is achieved through having the best staff.
Community Bank of Pickens County is consistently ranked in the top 10 in Georgia in SBA lending. We are very active in the local home construction market as well as providing commercial and consumer lending and seasonal lines of credit. We offer a full suite of deposit products for both business and individual customers. Even when you are not able to come to us, we offer immediate access though our online banking and other technologies. Regardless of the size of your banking needs, our goal is to provide you with the best customer service and products available.
We are also committed to being a good "corporate citizen" by contributing our time, money and banking expertise to assist local businesses, individuals, and charities. You will see our staff at local events throughout the community. We are your neighbors and we are always involved to make our home even better.
We are your local hometown bank; local people making local decisions.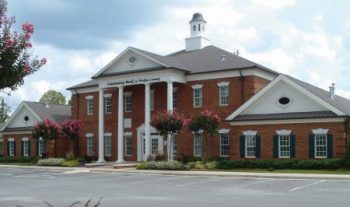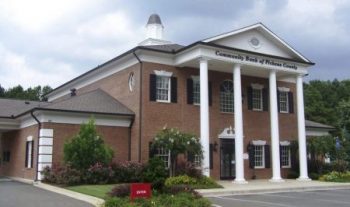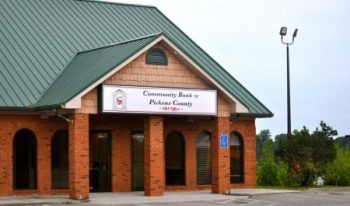 Ryan Keeter
President
 Debbie Dobbs
CFO
Lorrie Shaw
Senior Lending Officer
Kim Southern
COO
Kathy Westbrook
Compliance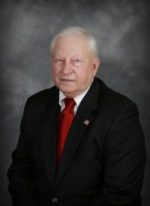 Robert W. "Bobby" James
Bobby owned and operated McArthur Concrete Products for 35 years. In 2006, he sold the company and began retirement. Bobby and his wife Catherine have been married for 37 years and have two daughters and nine grandchildren. Bobby's hobbies include watching baseball, bowling and playing golf. He enjoys serving on the Board of Directors because it helps keep him in touch with our community and the surrounding area. Bobby was a founding director of the bank and has served his entire tenure as Vice Chairman. He also serves as Chair of the Audit Committee.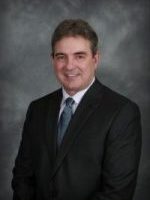 Mickey T. Dunn
Mickey and his wife Teresa reside in Texas and also have a home here where they split time. He has a son Matthew and daughter in law Samantha and two grandchildren. Mickey is CEO of ML Industries, an automotive manufacturing company that employees 5,500 people. In his spare time, he likes to hunt, fish, play golf, and ski. Mickey is a founding director who enjoys helping others grow their businesses and meet their financial goals.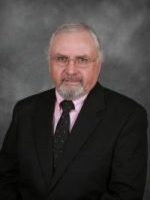 Donald T. "Don" Keeter
Don is married to the former Dena Johnston of Canton, Georgia. They have been married 42 years. He is retired from Vernie Jones Ford of Jasper, Georgia. He serves as District Chairman of Limestone Valley Soil and Water and Vice President of Cherokee County Farm Bureau. Don is a founding director of the bank and has served as Chairman of the Board since the bank was formed. He enjoys farming and all sports. Don enjoys having the opportunity to help residents of our community as well as working with a great group of directors and staff.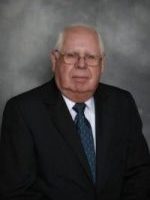 Frank N. Eubanks
Frank and his wife Doris of 55 years live in Tate, Georgia. They have two sons, one daughter, 10 grandchildren, and 4 great grands. Frank is a retired banking executive. His last position was Chief Financial Officer of our bank. He enjoys golf and watching high school and college football (especially the Dawgs). He and Doris also enjoy spending time at their second home in Gulf Shores, Alabama. Frank is a native of the community and currently serves on the Jasper Housing Authority Board. He feels his service on the bank board allows him the opportunity to continue having an impact on the community where he grew up.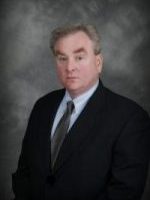 Phillip M. "Phil" Landrum III
Phil is married to Crystal, his wife of 22 years and they have one daughter, Susan Helaina. After graduating from the Citadel and University of Georgia, Phil was admitted to the Georgia Bar in 1992. He joined his family's practice which continues today. Phil has served as local counsel for our bank since its inception and joined our Board of Directors in 2014. He also serves as legal counsel for the local Board of Education, Pickens County Government, Amicalola Electric Membership Corp. among his many clients. Phil enjoys hunting and fishing. He states he is honored to serve on the board and by extension, serve the community.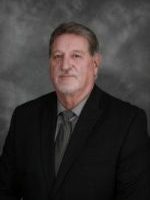 Michael G. "Mike" Denson
Mike is married to Sandi Denson and they have two children, Holly Miller and Justin Denson. Mike is a native of Pickens County and has owned and operated Denson Insurance Agency, Inc. for 30 years. Mike lists spending time with his grandchildren and playing golf as his hobbies. Mike has served the community in many capacities, and currently is involved in local economic development. Mike states he serves on the Board of Directors to provide local experience in our community in meeting our customer's needs. He sees the bank in partnership with the community.