2019 1st Quarter Refer-A-Friend Winner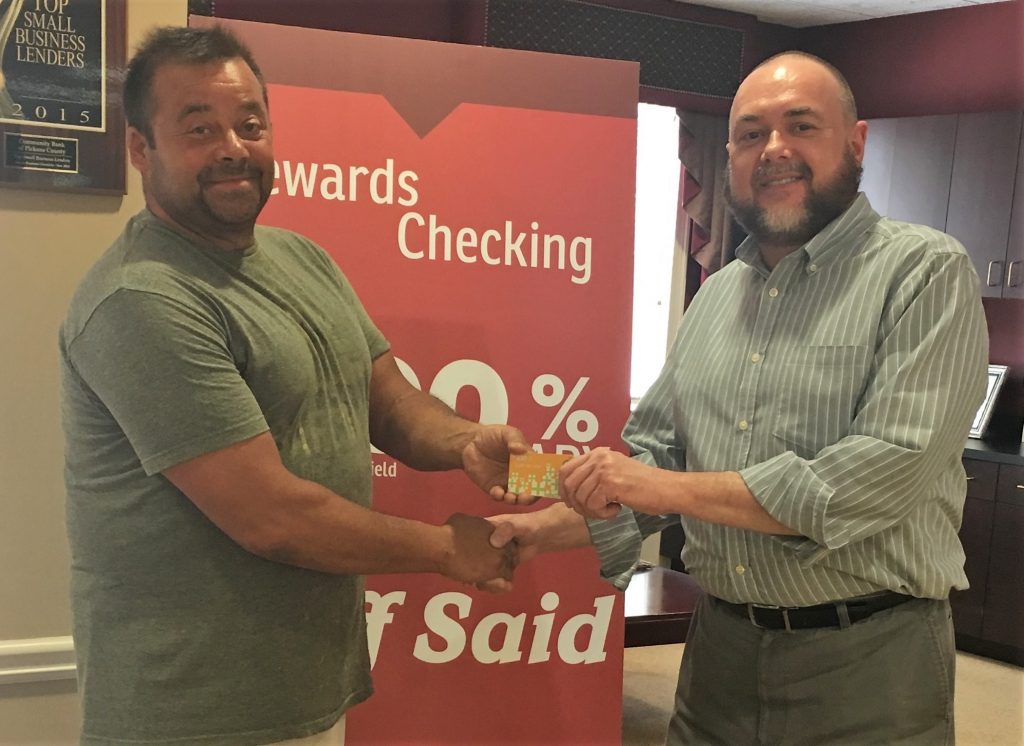 Community Bank of Pickens County has offered the Refer-A-Friend program for several years with different prizes to be won. Our 1st quarter prize for 2019 was two $100 gas cards.
It's simple to enter, if you're a current account holder and you refer a friend and they open an account you are both entered to win. It's that easy!
Congratulations to our 2019 1st quarter winners, Destiny Buchanan who was referred by Ricky Buchanan.
Community Bank of Pickens County is locally owned and operated. We are committed to making a difference in our community daily. Community Bank of Pickens County was founded in October 2000 and we have 2 full service locations at 15 Sammy McGhee Blvd. and 65 Cove Road in Jasper.
www.cbopc.com (706) 253-9600 MEMBER FDIC