Community Bank of Pickens County names Ryan Keeter President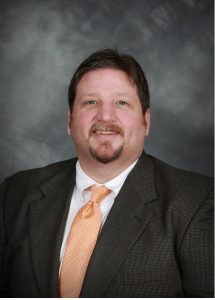 Keeter, a 19-year career employee, succeeds President and CEO John Trammell
The Board of Directors of Community Bank of Pickens County announces the promotion of Ryan Keeter to President. Keeter, an employee of the bank since its inception in 2000, began his career as a loan officer and most recently served as Chief Credit Officer and Executive Vice President. Ryan was elected to serve on the Board in January 2018.
"Ryan Keeter has the deep experience and caliber to lead this institution," said Board Member Phillip Landrum, III.
Keeter said, "I am deeply grateful for the confidence the Board of Directors has placed in me and I appreciate the opportunity to serve our customers as President. I am excited about the future of Community Bank of Pickens County and look forward to continued success for the bank and our team."
Keeter graduated from Kennesaw State University with a Bachelor of Science degree in business administration. He is also a graduate of the University of Georgia School of Banking. He has served in several leadership roles in Pickens County including President of Pickens County Chamber of Commerce. Keeter and his wife Freida reside in Pickens County and have one daughter Hannah Keeter.
The Board of Directors thanks John Trammell for his nearly two decades of service with the bank. During his tenure as President and CEO, the bank has seen tremendous growth and is in a strong position. The Board wishes John continued success in his future endeavors.
—–
About Community Bank of Pickens County
Community Bank of Pickens County is a locally owned and operated, independent community bank. CBOPC was founded in October of 2000 and has two full service locations at 15 Sammy McGhee Blvd. and 65 Cove Rd. in Jasper, GA. Member FDIC.