CBOPC Donates to Joy House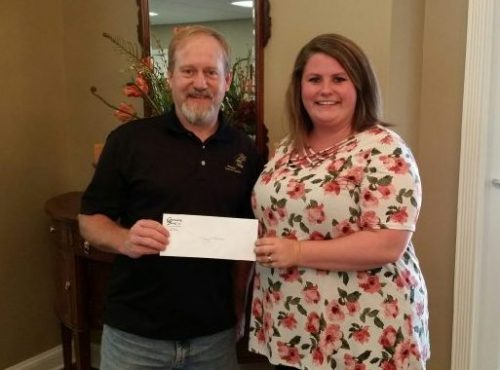 The employees of Community Bank of Pickens County are allowed to have dress down Fridays and can wear blue jeans if they give a donation.
Those donations are then awarded to a local charity monthly. We are proud to have donated to the Joy House. The Joy House is a ministry dedicated to restoring teens and families through Christ by providing a home for the teen in crisis and partnering with their families to pursue family restoration.
Community Bank of Pickens County is locally owned and operated. We are committed to making a difference in our community daily.
Community Bank of Pickens County was founded in October 2000. We have 2 full service locations at 15 Sammy McGhee Blvd. and 65 Cove Road in Jasper.
Pickens County and Community Bank of Pickens County, two GREAT places to call home.
www.cbopc.com (706)253-9600
MEMBER FDIC